HRV:Lab Members
From OpenWetWare
Jump to navigation
Jump to search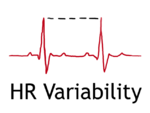 Meet the Team
We are a group of five students from Imperial College London, studying Biomedical Engineering. This project is part of our third-year studies.
Team Members
Eva Tadros
Co-ordinator of the project.
Choi-Wan Yip
Contact with the supervisor's office.
Tarane Subramaniam
Tarane is a 3rd Year MEng Biomedical Engineering student taking the Electrical Engineering stream. She believes the modules she takes in this pathway could be extremely beneficial to the project especially during Phase 2 when it comes to developing signal processing methods to analyze ECG signals. She also believes she can contribute immensely during Phase 1 of this project which involves a 'library' investigation through her experience in writing a systematic literature review from the time she worked on her Undergraduate Research Opportunity Project (UROP) last summer. She is also the person-in-charge of taking minutes during team meetings with the project supervisor which facilitates the team's detailed weekly action plans.
Calista Adele Yapeter
Calista is also a 3rd Year MEng Biomedical Engineering student on the Electrical Engineering Pathway. She is currently taking the Digital Biosignal Processing module, which has helped her develop MATLAB skills for ECG signal analysis. She has also learned Programming in C, C++ and Java, where she learned to create user interfaces. She recently completed an Undergraduate Research Opportunity Project (UROP) on liquid biopsies over the summer, where she extensively researched on their uses and current detection methods. Additionally, she created a database of liquid biopsy technologies, which will be beneficial in organising commercially available cardiorespiratory monitors based on their features, functions and certifications. She believes that her experience in editing a review paper will be useful in reporting the team's work and results.
Rebecca Vickery
Set up and updates the wiki
Attributions