HRV:Journal
From OpenWetWare
Jump to navigation
Jump to search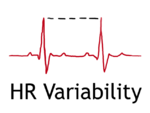 This page describes the tasks completed by the team every week over the course of the project.
Week 1
Objective
Background Research
Individual Tasks
Becky
ECG and set up iGEM wiki page
Calista
Cardiorespiratory monitors (features, functions and relationship with patient state)
Choi Wan
Eva
Heart rate variability (HRV) and slide template/design
Tara
Cardiorespiratory monitoring (who, what, where, why and how)
Presentation
Week 2
Objective
Research on currently available cardiorespiratory monitors and compare them
Individual tasks (companies to research on)
Becky
Calista
Abbott, GE Healthcare and Medtronic
Choi Wan
Hill-Rom, Philips Healthcare and Boston Scientific
Eva
W.L.Gore & Associates and Lepu Medical Technology
Tara
Terumo and Edwards Lifesciences
Presentation
Media:HRV_CardioMonitors_2.pdf
Week 3
Objectives
Research into more specific aspects of cardiorespiratory monitors and compare them
Research from the perspective of clinicians
Individual Tasks
Becky
Home base of companies
Target users for each device
User interface for patients and HCP
Color code standard of alerts, interface, etc.
FDA and CE Mark classification, minimum requirements, testing criteria and approval
Calista
Cardiorespiratory parameters used for monitoring in the ITU and in relation to Covid
Real-life examples of cardiorespiratory monitoring in healthy and ill individuals
Siemens and their devices/technology
Strengths and weaknesses of each device (comparison)
Exercise monitoring (Omron, Apple Watch, Samsung) compared to clinical monitoring (accuracy standard)
Collaboration between clinicians and designers for product design
Choi Wan
Relationship and dependence between different parameters
Viewing mode of parameters in different devices (as graphs or values)
Criteria, differences between home monitoring or ICU monitoring
Market size and share of each major company
Invasive/non-invasive monitoring
Electronic patient records and their integration into hospitals/clinics
Tara
Cardiovascular conditions which are important to clinicians in the ICU
Perspective of clinician in selecting cardiorespiratory monitors
Minimal requirements of cardiorespiratory monitors in the ICU
Alarm systems in cardiorespiratory monitors
Eva
Off due to personal circumstances.
Week 4
Objectives
Same as Week 3
Indiviudal tasks
Same as Week 3
Presentation- Weeks 3&4
Media: HRV Clinician POV 3.pdf
Week 5
Objectives
Focus in on a few clinical conditions (COPD, heart attacks and sepsis)

What parameters are monitored and the clinical care pathways in hospitals for these conditions
Individual Tasks
Becky
Calista
Choi Wan
Eva
Tara
Presentation
Media: HRV_Conditions_in_ICU.pdf
Week 6
Objectives
Organise research into a clear structure on the Wiki
Integrate and connect the concepts and information gathered from previous weeks
Look at care pathways and case studies from journals
Individual Tasks