Lloyd-McCullough
From OpenWetWare
Jump to navigation
Jump to search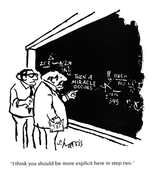 About Us
The Lloyd-McCullough lab combines the research interests of Dr. Amanda McCullough and Dr. R. Stephen Lloyd in the field of DNA damage, replication and repair. Our interests cover a wide variety of topics that range from the biochemical basis of DNA repair to the effects of oxidative stress on metabolism.
We contribute to a group of Cancer Research Labs in the OHSU Knight Cancer Institute in Portland, OR., which are working together on different approaches aimed at understanding the basic science of cancer. This site is a collaborative web site called a wiki, so members of this group can add content, post pictures from events, participate in discussions, etc. To do so, you need an OpenWetWare account--to get one, see this page to sign up. If you are unfamiliar with editing a wiki, check out this tutorial. For more global changes and suggestions, please use the tab at the top of the page called talk. An example of a collaborative wiki-based discussion is here.
Join Us
Action Items
Get this website up and running.
Pursue the possibility of a new graduate "Program in Cancer Biology". - Matt 15:47, 24 July 2008 (UTC): Met with Dr. Hallick on July 23rd and obtained the forms necessary for approval of a new Graduate Program. This is a process that will take up to a year to complete. - Matt 21:37, 6 August 2008 (UTC):Started working on the Proposal, realtime version can be found here [1]
Institute a "Basic Science Retreat" in the Fall that is coordinated with the OCI retreat and monthly research presentations.
Community Bulletin Board
Visitors
<html> <a href="http://www4.clustrmaps.com/counter/maps.php?url=http://openwetware.org/wiki/Oregon_Cancer_Institute_Research_Groups" id="clustrMapsLink"><img src="http://www4.clustrmaps.com/counter/index2.php?url=http://openwetware.org/wiki/Oregon_Cancer_Institute_Research_Groups" style="border:0px;" alt="Locations of visitors to this page" title="Locations of visitors to this page" id="clustrMapsImg" onerror="this.onerror=null; this.src='http://www2.clustrmaps.com/images/clustrmaps-back-soon.jpg'; document.getElementById('clustrMapsLink').href='http://www2.clustrmaps.com';" /> </a> </html>
<wikionly>
Recent changes
List of abbreviations:
N

This edit created a new page (also see list of new pages)

m

This is a minor edit

b

This edit was performed by a bot

(±123)

The page size changed by this number of bytes
22 May 2022
21 May 2022
20 May 2022
19 May 2022
18 May 2022
</wikionly>