Hu:Members
From OpenWetWare
Jump to navigation
Jump to search
Principal Investigator
Gangqing (Michael) Hu, Ph.D
07/2019 - Present: Tenure Track Assistant Professor
07/2019 - Present: Director of the Bioinformatics Core
Department of Microbiology, Immunology, and Cell Biology
School of Medicine
West Virginia University
07/2013-06/2019: Staff Scientist
National Heart, Lung, and Blood Institute, National Institutes of Health
07/2009-06/2013: Postdoctoral Associate
National Heart, Lung, and Blood Institute, National Institutes of Health
09/2004 - 08/2009: Ph.D. in BME
Peking University, Beijing, China
09/2000 - 07/2004: B.S. in Theoretical and Applied Mechanics
Peking University, Beijing, China


Graduate Students
Sebastian Adam Dziadowicz
01/2020 ~ Present
Sebastian Dziadowicz started his PhD studies in the fall of 2019. Before starting his PhD Sebastrian received his bachelor's in immunology and medical microbiology from West Virginia University. His current work revolves around studying epigenetic changes that occur in multiple myeloma cells following stimuli from the tumour microenvironment or drug treatment. In his free time he enjoys exploring the wonderful state of West Virginia.

Undergraduate Students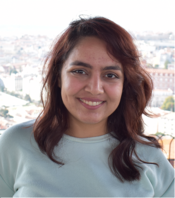 Jasleen Gandhi
03/2020 ~ Present
An undergraduate student double majoring in biology and multidisciplinary studies with minors in psychology, leadership studies, and nutrition. Interested in genomics, microbiome research, and computational neuroscience. Currently considering a graduate program at University of Pittsburgh. Enthusiastic about traveling, volunteer service, and art in her spare time.




Nicolas Bugueno
06/2020 ~ Present
Nicolas Bugueno is an undergraduate Chemistry major at the University of Tennessee. His main educational interests cover chemistry and computer science. His graduate educational goals are in area where both can be applied. He looks forward to understanding and developing pathways where computational resources can be used to uncover new discoveries in the scientific fields. In his free time, Nicolas is passionate about the outdoors and reading.




Lab Alumni
Aniello Infante, M.A., M.S., M.Sc.
07/2019 ~ 01/2020: Bioinformatician