Difference between revisions of "Todd:Construction"
From OpenWetWare
Jump to navigation
Jump to search
---
Revision as of 18:21, 10 September 2010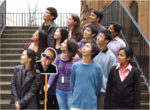 This page contains links to the open science papers being written by the Todd lab.

Papers here are being assembled in the open. Those who make/have made substantial contributions to the projects will be named on the papers, which will be submitted for publication as soon as they're finished.