User:Elizabeth Vickers
From OpenWetWare
Jump to navigation
Jump to search
I am a new member of OpenWetWare!
Contact Info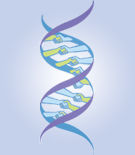 Elizabeth Vickers
Stanford University, Y2E2 - B07, 473 Via Ortega, Stanford, CA 94305-4201
EAV@STANFORD.EDU
(650)721-5887

Acting Lab Manager - keeping everything in order for the Smolke and Endy labs.
Responsible for Chemical Inventory, Glassware, Sterilization, General Supplies, General Maintenance, Some Media.
Safety Officer for both labs.
BERT Officer for both labs.
Controlled Substance Officer for Smolke Lab.
Education
Radcliffe Seminars, Cambridge, MA - Graduate Certificate in Landscape Design, 1997
Bates College, Lewiston, ME - B.S. Biology, 1985
Research Experience
Currently not carrying out bench work - Working 50% time.

PREVIOUS EXPERIENCE
Research Technician, Cochran Lab, Center for Cancer Research, MIT, Cambridge, MA 1988-1992
Research Technician, Selkoe Lab, Brigham and Women's Hospital, Boston, MA 1986-1987
Research Technician, Hayes Lab, Dana Farber Cancer Instititute, Boston, MA 1985-1986
Publications
A long time ago, in a galaxy far, far away....
Washroom
Vacation Coverage
A Favorite Conversation
"This is Commander William Riker of the USS Enterprise." "Uh-ha"
"We received a mayday message from your ship." "Uh-ha"
"What is the nature of your problem?" "We are far from home."
"Aren't we all. What was the reason for your distress signal?" "We are Pakleds. Our ship is the Mondor. It is broken."
"What brings you so far from home?" "We look for things."
"What sort of things?" "Things we need."
"Can you be more specific?" "Things to make us go. We need help."
Riker and Grebnedlog