Chenlab:Contact
From OpenWetWare
Jump to navigation
Jump to search
A lab is a place for us to do good research.

Office: Room R10-212 (10th floor), The Methodist Hospital Research Institute
Address: 6670 Bertner Ave, Houston, TX 77030
Tel: 1-713-363-7205
Email:

The Methodist is ranked by the U.S. News to be the #1 best hospital in Texas and #19 best hospital of USA. It is located at the center of Texas Medical Center, the world's largest medical center. The research institute is within walking distance to the Rice University, Baylor College of Medicine, UT MD Cancer Center, and several other famous hospitals.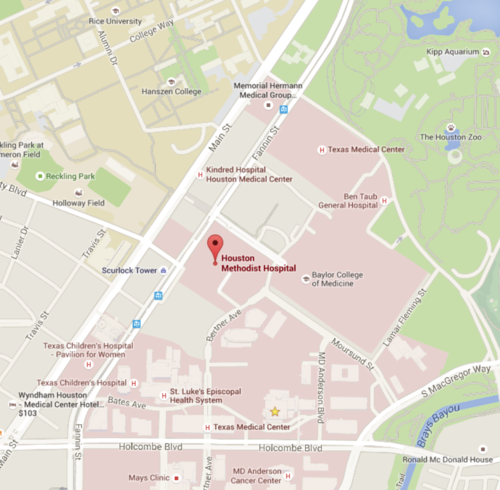 The Texas Medical Center is at the south side of downtown Houston, the 4th largest and the most prosperous city in America for many years. Texas is ranked as the #1 state to make a living in 2015 by Fobes.