Biomod/2012/IITG/DNA Maestros:Team Members
From OpenWetWare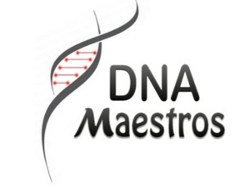 Faculty Mentor
Dr. Yamuna Krishnan



Profile: Dr. Yamuna Krishnan at NCBS











Graduate Mentor
Dhiraj Bhatia

Dhiraj is currently doing the 6th and final year of his PhD degree at NCBS, Bangalore. During his Master's degree, he majored in Chemistry, and he is now studying the chemical biology of nucleic acids for his PhD. He is passionate about football (soccer), and he also loves traveling the world to discover and learn about new cultures- and fortunately for him, he has received multiple opportunities to do so, in the form of a number of conferences and paper presentations.
Being a graduate mentor of the DNA Maestros, Dhiraj could not perform any experiments, but he assisted the team greatly with designing them. He could visualize the results of the experiments even before they were carried out! According to him, the greatest hurdle during the project was procuring the resources, such as DNA and RNA strands, on time. Dhiraj is a very friendly person, and believes in living his life as a good human being- the recognition and plaudits, he says, will follow.









Students
Shaunak Kar

Shaunak is currently a final year Biotechnology student at IIT, Guwahati. He is a die-hard football (soccer) fan, and a keen follower of the fortunes (or lack thereof) of Liverpool Football Club. He also listens to music "almost all day long", in his own words. He is crazy about comic books and superheroes, and about his favourite superhero, Batman.
Shaunak was beside himself with joy when Dr. Yamuna Krishnan agreed to mentor the DNA Maestros, because it meant the Maestros would be able to launch their BIOMOD challenge from one of the best labs in India. His lifelong dream has been to play for Liverpool at their home ground, Anfield. But, with that ship having sailed a while ago, he now has to stick to his career goal of attempting to build 'smart', programmable 'bio-robots' for use in multifarious applications.



Anand Saminathan

Anand is a final year undergraduate student at IIT, Guwahati, majoring in Chemical Science and Technology. He enjoys photography, especially of an abstract nature, and credits an extremely cooperative circle of friends for affording him the liberty to freeze their expressions, and explore his imagination with his camera.
Anand's favourite BIOMOD moments were discussing science with his fellow lab members, and aggravating them by hogging all the heat blocks in the lab, leaving none for them to use. Anand hopes the following years will be kind to him as he strives to accomplish his twin goals- first, to use his knowledge in chemistry to solve complex problems in biological science, and second, to possess the largest collection of camera lenses the world has ever seen.







Harshavardhan Reddy

Harshavardhan Reddy (Harsha) is currently in the final year of his undergraduate degree in Biotechnology at IIT, Guwahati. A sportsperson by nature, he plays a variety of sports, including lawn tennis and field hockey, and is also an accomplished long-distance runner. However, no distance he ever ran would have been as tiring, or as gratifying, as the last three days of the summer, when after a long barren spell of no experimental progress for BIOMOD, the results started pouring in. Harsha worked tirelessly for those three days to ensure that the Maestros had something to report for their summer's work. He credits BIOMOD for helping him develop some experimental skills and insight, which rendered him capable of tweaking with the original project design in the wake of negative results and failures.







Bharath Srikanth

Bharath is a final year student of Chemical Engineering at IIT, Guwahati. An avid musician and a classically trained violinist, he spends a good chunk of his free time playing any musical instrument he can lay his hands on (and, as long as he doesn't sing, nobody really seems to mind). In fact, his life's ambition is to shoot a music video in which he plays every instrument. He also plays a variety of sports, such as football (soccer), tennis, cricket, and chess, and is an ardent fan of Arsenal Football Club. Bharath credits the wiki design, during which his creative abilities were tested to the limit, as his favourite aspect of the Maestros' BIOMOD preparations this year.







Bharath Raj
A final year student of Biotechnology at IIT, Guwahati, Bharath is a firm believer that there is no greater joy or satisfaction than exploring the nuances of nature through research, and hence, he plans to opt for higher studies following his undergraduate study. He plays badminton and cricket, and enjoys watching tennis- the achievements of Roger Federer enthrall and inspire him, as they do for the rest of us.
Bharath also loves popular music and is a big fan of Adele. His most challenging BIOMOD moment was when he was tasked with producing a 'clone', which is the small molecule that opens up the DNA icosahedron, and watching his preconceived idea unfold before him in a real world experimental setup reaffirmed his love for science.







Anusuya Banerjee
Anusuya is currently majoring in bio-medical science at NCBS, Bangalore. She is an accomplished painter and a terrific singer, as her many lab-mates would testify. She also enjoys theme photography, and wandering about the beautiful NCBS campus with her camera is a favourite pastime of her's.
Anusuya, who performed a plethora of experiments for BIOMOD 2012, relished the feeling of relief and unbridled joy she experienced on multiple occasions, when an experimental result conformed to a theoretical expectation almost perfectly. She admits to taking several risks during the experimental process, especially with RNA strand design, since the RNA did not reproduce its functionality in literature during initial study. However, it all worked out well in the end- as the saying goes, fortune favours the brave.






---
In association with