User
:
Matthew E. Jurek
From OpenWetWare
Jump to navigation
Jump to search
Matthew E. Jurek BIOL398-03/S13
Assignment Page
User Page
Contact Info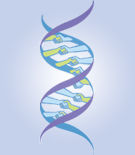 Matthew E. Jurek
Loyola Marymount University

1 LMU Drive MS B-5344
Los Angeles, CA 90045
Education
Biology Major
Class of 2013
Upper Division Courses:
Biology: Plant Physiology, Molecular Biology, Biology of Mammals, Island Biology, Issues in Biotechnology, General Microbiology, General Microbiology Lab, Field Methods Lab, Endocrinology, Biomathematical Modeling
Chemistry: Biochemistry
Math: None
Computer Science: None
Career Goals
Medical School
Clinical Research
Eventually supplement knowledge of science with study of business and work in the ever-expanding field of biotechnology
Interests in Biology
My favorite aspect of biology is the never-ending opportunity for discovery. I've always been interested in how things work. One of my largest "how things work" questions has to relate to myself. As in, how do humans work? Obviously biology is not the only means for studying this question, but I would argue it provides the largest channel for answering such question. I also like change as I am easily bored. The study of biology never ceases to amaze me as no two days are the same.
Interests in Mathematics
Math also helps to answer how things work. My favorite aspect of math is problem-solving. Working through problems develops problem-solving skills which can then be applied to many other areas of study. Problem solving is a large part of chemistry, organic chemistry, and biochemistry for example. Math also appears in labs via microbiology techniques. Learning how to problem solve is crucial to all the sciences and life in general.
Concerns and Additional Information
At this point, my concern lies with the math side of the course. I've taken biology courses every semester, but this is not true for math. I think it may take some time for all the calculus skills to come back to me.
As far as further information for the instructors, I took an art course last semester in which we used wiki. However, that class utilized basic applications so I'm excited to dive deeper into wikispaces and the construction of a site like this.
Useful links