User:Leslie Gail Smith
From OpenWetWare
I am a new member of OpenWetWare!
Contact Info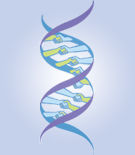 Leslie Gail Smith
Oregon Health Sciences University
3181 SW Sam Jackson Park Road
Department of Biochemistry and Molecular Biology
Portland, OR 97239
I work in the Thayer Lab at Oregon Health Sciences University. I learned about OpenWetWare from Mareen Hoatlin, OHSU and OCI, and I've joined because I would like to interact with our local OCI group and access protocols, reserach,etc from other researchers around the world.
Education
Research using molecular cytogenetics to show the relationships between Chromosome replication timing and cancer
</biblio>
Duncan AW, Hanlon Newell AE, Smith L, Wilson EM, Olson SB, Thayer MJ, Strom SC, Grompe M. .pmid: 22057114
Eric P. Stoffregen, Nathan Donley, Daniel Stauffer, Leslie Smith, and Mathew J. Thayer. .pmid: 21459774.
BH Chang, L Smith, J Huang and M Thayer. .pmid: 17001311
Kevin S. Breger, Leslie Smith and Mathew J. Thayer. .pmid: 16115817
Breger KS, Smith L, Turker MS, Thayer MJ. .pmid: 15548689
Jakobs PM, Smith L, Thayer M, Grompe M. .pmid: 10087297
Whitney M, Thayer M, Reifsteck C, Olson S, Smith L, Jakobs PM, Leach R, Naylor S, Joenje H, Grompe M. .pmid: 7581463
Magenis RE, Smith L, Nadeau JH, Johnson KR, Mountjoy KG, Cone RD. .pmid: 7949735
Zhao B, Grandy DK, Hagerup JM, Magenis RE, Smith L, Chauhan BC, Henner WD. .pmid: 1380694
Magenis RE, Maslen CL, Smith L, Allen L, Sakai LY. .pmid: 1769651
All Medline Abstracts: PubMed