User:Heather Szmidt
From OpenWetWare
Contact Info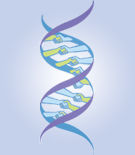 Education
2008, BS in Chemistry, University of California San Diego
Research interests
Microbiology
Synthetic Biology
Chemical Biology
Molecular Systems Biology
Environmental Science
Analytical Chemistry
Publications
M. J. Dunlop, Zain Y. Dossani, Heather. L. Szmidt, H. Cheng Chu, Taek Soon Lee, Jay D. Keasling, Masood Z. Hadi, Aindrila Mukhopadhyay. "Engineering Microbial Biofuel Tolerance and Export Using Efflux Pumps" Molecular Systems Biology 7:487, May 2011
Redding-Johanson AM, Batth TS, Chan R, Krupa R, Szmidt HL, Adams PD, Keasling JD, Lee TS, Mukhopadhyay A, Petzold CJ "Targeted Proteomics for Metabolic Pathway Optimization: Application to Terpene Production", Metabolic Engineering Volume 13, Issue 2, March 2011, Pages 194-203
Becky J. Rutherford, Robert H. Dahl, Richard E. Price, Heather L. Szmidt, Peter I. Benke, Aindrila Mukhopadhyay, and Jay D. Keasling "Functional Genomic Study of Exogenous n-Butanol Stress in Escherichia coli" Appl. Envir. Microbiol., March 15, 2010; 76: 1935 - 1945.
Presentations
"Engineering Solvent Tolerant E. coli Using Efflux Pumps." Presented at the JBEI Open House 2010, Emeryville, CA
Other PR
American Society of Micriobiology Magazine Efflux Pumps Eyed for Solving Biofuel Toxicity Challenge in Microbial Producers http://www.microbemagazine.org/index.php/07-2011-current-topics/3541-minitopics
Biorefining Magazine Meet the Bio-Academic Entrepreneurs http://www.biorefiningmagazine.com/issues/browse
Science Daily Developing Advanced Biofuels: Researchers Counteract Biofuel Toxicity in Microbes http://www.sciencedaily.com/releases/2011/05/110511131143.htm
Links