User:Catherine Fan
From OpenWetWare
Jump to navigation
Jump to search
Registration/Questionnaire: 20.109 Fall 2012
Last Name
Fan
First Name
Catherine
Preferred name
Catherine
Course/Minor
20
Year of Graduation
2014
Telephone #
937-238-1634
Email
cfan AT mit DOT edu
Have you taken or are you taking...
20.320 (Cell Kinetics) - currently taking
7.05/5.07 (Biochemistry) - currently taking
7.06 (Cell Biology) - no
5.310 (General Chemistry Lab) - no

Do you have any experience culturing cells (mammalian, yeast or microbial)?
Yes, INS-1 cells and E.coli
Do you have any experience in molecular biology (electrophoresis, PCR, etc)?
Yes
Please briefly describe any previous laboratory experience
I worked in a biomaterials lab in HS (created an antimicrobial dental resin), learned how to use some instruments like FTIR and UV/Vis but never worked with anything bio-related.
I worked in the Langer Lab for one year and learned how to do cell cultures but still focused on biomaterials/drug delivery (created hydrogel for insulin delivery). Currently I am working in the Prather Lab and use a lot of molecular biology techniques to metabolically engineer E.coli to produce propanol.
Please briefly describe any previous technical communication experience you have
I have written two research papers, one in HS and one during my time at the Langer Lab.
I've presented at ISEF and I took a Toastmasters class during HS
Anything else you would like us to know?
Contact Info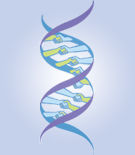 Catherine Fan
MIT
Email: cfan at mit.edu
New House (471 Memorial Dr.)
I learned about OpenWetWare from 20.109, and I've joined because 20.109.
Useful links