Tao Zhou:People
From OpenWetWare
People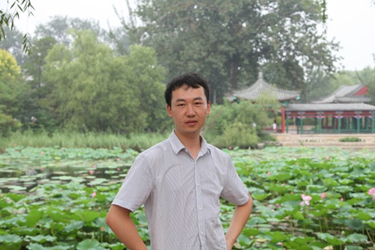 Tao Zhou
Tao obtained his B.S. (2011) in Chemistry from Tsinghua University. Now he is working on his master degree in Prof. Dongsheng Liu's group and expected to graduate in July, 2013.
Tao's current research experiences mainly focus on the fabrication of 3D DNA nano structures and related applications.
Tao has a broad interest in DNA self-assembly, plasmonic nanostructures, imaging of cell & biomolecules, nano-bio interface, new catalysts, etc.
In addition to scientific interests, Tao also likes reading, tennis, table tennis, soccer, badminton, listening to the music, etc.
Tao is a diligent, highly motivated person and also a quick learner. In addition, he is outgoing and a good team member.