OpenSourceMalaria:Synthesis Branches
From OpenWetWare
Jump to navigation
Jump to search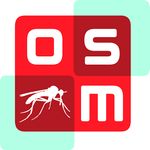 Note: this page, and the contents it links to, needs to be incorporated into relevant Github wikis, see comment here. Comment here when this is done:
Synthesis Branches are self contained projects requiring substantial input. Potential contributors to the OSM consortium may wish to consider taking control of such projects. They are suitable for university organic chemistry classes, MSc or PhD projects. Projects will be added here when they are defined and formulated. If projects make substantial progress they will be removed from this list.
Links out are to Google Docs describing the projects. These may be edited by anyone. There will also be Github repositories for files, and projects will require lab notebooks when underway. Discussion may be via Twitter or G+.
OSM-CH: Late Stage Functionalization of the Heterocyclic Core of Series 4 using C-H Activation Chemistry
OSM-BrCl: Diversification of Triazolopyrazine Core Through Halogenation
OSM-Tianyi: Synthesis of Imidazopyrazine Core - the "Tianyi" Compound