Devon Webster
From OpenWetWare
Jump to navigation
Jump to search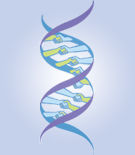 About Me
Devon Webster MD
Northwest Cancer Specialists
265 N. Broadway, Portland, OR 97227


Hi, I'm Devon Webster. I'm a medical oncologist and researcher specializing in breast cancer at Oregon Health and Sciences University. Our lab focuses on developing immune-based therapies for breast cancer. I learned about OpenWetWare from Maureen Hoatlin, and I've joined because I would like to network with researchers from a broad range of backgrounds. My goal? Decrease the number of deaths from breast cancer by using novel technologies developed from interdisciplinary collaborations!
I trained at Stanford, where I was surrounded by creative people who believed anything was possible, whether it was creating a solar car or setting up a clinic for women with HIV in Zimbabwe. I want to recapture that excitement and entrepreneurial spirit! What I know a little about is breast cancer and immunology and how the two interact. I don't know about fiberoptics, or computer modelling, or the viscoelastic properties of 3D culture materials, but I would like to. I believe we need a broad think-tank approach to solving the biggest challenges in our society today, and we have become increasingly insular in our specialized knowledge areas.
I'm also new to Wiki construction, so any help is appreciated.
Let's talk.
Education
1999, MD, Stanford University
1991, BS Immunology, Stanford University
Research interests
Understanding the role of inflammation in breast cancer development
Developing treatment vaccines for triple negative breast cancer
Finding an antigen signature for breast cancer stem cells
Developing novel, creative tools to look at single cell interactions
Publications
leave a comment about a paper here
Useful links