User
:
Yaroslav Nikolaev
From OpenWetWare
Jump to navigation
Jump to search
Contact Info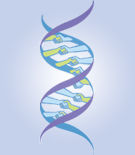 Yaroslav Nikolaev (Blog - Monday Begins on Saturday)
I am working in the field of biomolecular NMR in the Biozentrum at University of Basel, Switzerland. My current focus is on transcription factors and protein dynamics coupled with enzymatic activity. In perspective am very much interested in methodology of in cell and in vivo NMR for the studies of cell signaling.
As well I am making some research on semantic annotation of research process, tools for scientific documentation and knowledge dissemination. Am very much inspired by the concepts of the Open Science and looking forward to see it revolutionizing the science and society.
I also blog about Future~Open Science occasionally.
Education
2008 (anticipated), PhD, University of Basel, Major: Structural Biology
2004, M.Sc., Saint-Petersburg State Polytechnical University (Russia), Major: Computer Aided Design
2003, M.Sc., Saint-Petersburg State University (Russia), Major: Biochemistry and Molecular Biology
Research interests
Biomolecular NMR
Cell signaling and homeostasis
Open Science and the Future of science
Human interactions, science and society
Publications
NMR Spin State Exchange Spectroscopy Reveals Equilibrium of Two Distinct Conformations of Leucine Zipper GCN4 in Solution. Nikolaev Y., Pervushin K. Journal of the American Chemical Society. 2007 May 23;129(20):6461-9. PMID=17469817