User:Vipul Vachharajani
From OpenWetWare
Registration/Questionnaire: 20.109 Spring 2015
Last Name
Vachharajani
First Name
Vipul
Preferred name/nickname (if not first)
Course/Minor
18 and 20
Year of Graduation
2016
Telephone # (needed in case we can't find you!)
336-624-7482
Email
(the user id is) vvachh (and the domain is) mit.edu
Preferred "Extra" OH Time
Tuesdays between 2:30 and 4 work best for me.
Potentially Relevant Background
| | |
| --- | --- |
| Have you taken/are you taking... | Answer yes/no/when |
| 7.05/5.07 (Biochemistry) | Yes; Fall 2013 |
| 7.06 (Cell Biology) | No |
| 7.03 (Genetics) | Yes; Fall 2014 |
| 5.310 (General Chemistry Lab) | No |
| BioSafety Training | Yes; Summer 2013 at MIT, Caltech's version in 2014 |
| | |
| --- | --- |
| Do you have experience with... | Answer yes/no/type |
| Cell culture (microbial/mammalian/yeast?) | Yes; microbial, yeast, mammalian (HEK293, Jurkat, HeLa, MEF) |
| Molecular biology (electrophoresis, PCR, etc) | Yes; basic cloning, RNase free technique, RT-qPCR, CRISPR/Cas for gene knockout, siRNA KD |
Please briefly describe any previous laboratory experience
Major lab experience comes from three labs:
Keene Lab at Duke University: RNA biology; Studied functional relevance of intronic binding sites of the RBP HuR, using siRNA knockdown and intron-specific qPCR analysis.
Gore Lab, MIT: Studied dynamics of migrating populations under the Allee effect, using a microbial model.
Elowitz Lab, Caltech: Modeled (and performed experiments with) a synthetic reporter system to study the signaling dynamics of the Sonic Hedgehog protein.
Nope, I'm not allergic to latex, as far as I know.
What is your favorite food or song or song about food?
Honey Pie, by the Beatles is a good song about food, I guess.
Commitment to academic integrity
After you print out this page, please sign your name under to the following statement to indicate your agreement:
I have read and understood the 20.109 statement on collaboration and integrity.
---
Vipul Vachharajani
Contact Info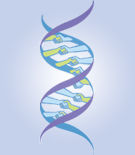 Vipul Vachharajani
MIT
Address 1
Address 2
City, State, Country etc.
Education
2016 (exp.), BS, Mathematics and Biological Engineering, MIT
Research interests
Systems Biology, Mathematical Biology, and Biophysics, especially the kind where the models are simple and powerful.
Pattern formation in biology, from ecology to development, to the extent that the models are simple, powerful, and aesthetically pleasing (a lot to hope for, I know).
Publications
Useful links