User:Vanessa E Apkenas
From OpenWetWare
I am a new member of OpenWetWare!
Contact Info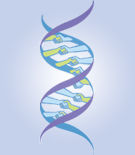 Vanessa E Apkenas
UCLA
Los Angeles, CA, USA
I work in the Center for Tropical Research Lab at UCLA.
Education
2014 - Present, PhD, UCLA
2007, BS, UCSC
Research interests
Diversification in the tropics at micro and macroevolutionary scales
Conservation
Historical songbird project
Making a phylogeny
Publications
Ruegg, K., E.C. Anderson, K.L. Paxton, V. Apkenas, S. Lao, R.B. Siegel, D.F. DeSante, F. Moore and T.B. Smith. 2014. Mapping migration in a songbird using high-resolution genetic markers. Molecular Ecology 23:5726-5739.
Kay, K.M., V. Apkenas, and J.M. Yost. 2012. Expressed sequence tag library development and characterization of polymorphic microsatellite markers for the Neotropical spiral gingers, Costus (Costaceae). Molecular Ecology Resources 12: 374–376.
Useful links