User:Tim Vos
From OpenWetWare
I am a new member of OpenWetWare!
Contact Info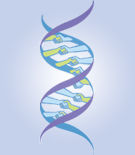 Tim Vos
Delft University of Technology
Delft, The Netherlands
I am a Msc student at the Delft University of Techology. I learned about OpenWetWare via a teammate, and I've joined because after participating in the 2009 iGEM competition I would like to stay involved in OWW.
Education
2010, MSc, Delft University of Technology
2009, BSc, Leiden University and Delft University of Tecnology
Research interests
Synthetic Biology
Microbiology
Biotechnology
Molecular Biology
Publications
1: The antimicrobial peptide LL-37 directs macrophage differentiation towards macrophages with a pro-inflammatory signature

Henry Beekhuizen, Anne M. van der Does, Bep Ravensbergen, Tim Vos, Tom H.M. Ottenhoff, Jaap T. van Dissel, Jan-Wouter Drijfhout, Pieter S. Hiemstra, and Peter H. Nibbering
Submitted for publication.
Useful links