User:Tariq Warsi
From OpenWetWare
I am a new member of OpenWetWare!
Contact Info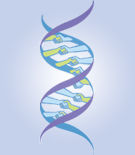 Education
PhD in Cell, Molecular, and Developmental Biology, University of California, Riverside 2009
BS in Biological Sciences, University of California, Riverside 2002
Research interests
Yeast Genetics
Algae Metabolic Engineering
Synthetic Biology
Genome Editing
Publications
<biblio>
Warsi TH, Navarro MS, Bachant J. DNA topoisomerase II is a determinant of the tensile properties of yeast centromeric chromatin and the tension checkpoint. Mol Biol Cell. 2008 Oct; 19(10):4421-33.
Gasparyan HJ, Xu L, Petreaca RC, Rex AE, Small VY, Bhogal NS, Julius JA, Warsi TH, Bachant J, Aparicio OM, Nugent CI. Yeast telomere capping protein Stn1 overrides DNA replication control through the S phase Checkpoint Proc. Natl. Acad. Sci. USA 2009 Jan 26.
Baldwin, M.L, Warsi, T., and J. Bachant. Analyzing Top2 distribution on yeast chromosomes by chromatin immunoprecipitation. Methods Mol Biol. 2009; 582:119-30.
Useful links