User:Tami Ogino
From OpenWetWare
I am a new member of OpenWetWare!
Contact Info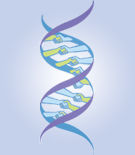 Tami Ogino
Loyola Marymount University
I work in the Your Lab at XYZ University. I learned about OpenWetWare from from my professor, Dr. Carl Urbinati.
Education
Year, PhD, Institute
Year, MS, Institute
Year, BS, Institute
BIOL 598 Advanced Topics in Gene Expression
Article Annotation
Figures are from "Inhibition of Hsp90 activates osteoclast c-Src signaling and promotes growth of prostate carcinoma cells in bone"
Figure 1
Treatment of cells with Hsp90 inhibitor, 17-AAG, was hypothesized to transiently activate Src kinase via phosphorylation of Tyr-416 in c-Src, which has been shown to promote osteoclast maturation. Phosphorylation of Akt, another protein kinase, was also monitored to determine whether its activity was affected and consequently further stimulated osteoclastogenesis. To measure phosphorylation of Src and Akt, RAW264.7 preosteoclast cells from a murine breast cancer model were incubated for 5 days with receptor activator of nuclear factor kappa B ligand (RANKL) and macrophage colony stimulating factor (M-CSF), two cytokines required for osteoclast formation. Cells were then treated with 17-AAG and phosphorylation levels of Src and Akt were detected over a 24 hour period at 9 different intervals (0 h, 0.08 h, 0.25 h, 0.5 h, 1 h, 2 h, 4 h, 8 h, 24 h) using a Western blot. The protein levels of c-Src, Akt, Erk, and β-actin were also detected.

Throughout the 24 hours following exposure to 17-AAG, constant band intensity for Src, Akt, Erk, and β-actin indicated that protein levels remained the same and were unaffected by the inhibitor. Changes in band intensity for phosphorylated Src suggested otherwise. Phosphorylation of Src began immediately after treatment with 17-AAG, reached its peak at 0.25 h, and significantly decreased thereafter. Western blot analysis also showed phosphorylation of Akt between 0.08 h and 8 h, revealing a long-lasting effect of 17-AAG and confirming the role of Akt in osteoclastogenesis. The delayed phosphrylation of Akt suggested that the protein lies downstream of Src and is thus activated through the signaling cascade initiated by phosphorylation of Src.

From this Western blot, it was deduced that treatment with 17-AAG resulted in phosphorylation and subsequent activation of Src and Akt. Once activated, these proteins stimulate osteoclast maturation and may thus play a role in the formation of osteolytic lesions and the spreading of cancer to bone when surrounding tissue is subjected to 17-AAG.
To determine whether osteoclastogenesis was affected by Src activation due to 17-AAG exposure, RAW264.7 cells were treated in the presence or absence of 17-AAG, osteoclastogenesis inhibitors (PP1, alendronate, reveromycin A), and RANKL and M-CSF for 5 days. Mature osteoclasts with more than three nuclei were stained by tartrate resistant acid phosphatase (TRAP) and quantified following 16 different treatments.

Treatment with only 17-AAG resulted in an increase of mature osteoclasts after 5 days. The same result was obtained when cells were treated solely with RANKL and M-CSF. When both 17-AAG and RANKL and M-CSF were present, an approximate four-fold increase in the amount of mature osteoclasts was observed. In these treatments, the cells were not exposed to any of the agents that block osteoclastogenesis, enabling Src kinase to be activated and osteoclastogenesis to occur.

When inhibitors were present, the number of mature osteoclasts decreased significantly. PP1, an Src kinase inhibitor, was the most powerful inhibiting agent. This conveyed that Src plays an important role in osteoclastogenesis. Treatment with alendronate and reveromycin A, both osteoclast bone resorption inhibitors, also resulted in a decrease of mature osteoclasts but to a slightly lesser degree. Regardless of whether 17-AAG and/or RANKL and M-CSF were present, all 3 inhibitors reduced the number of mature osteoclasts.
The effects of the inhibitors on the activation of Src and Akt through phosphorylation was determined by incubating RAW264.7 cells with RANKL and M-CSF for 5 days then treating the cells with 17-AAG or DMSO and one of the inhibitors. Phosphorylation and protein levels of 17-AAG, the inhibitors, Src, and Akt were analyzed through a Western blot.

In Figures 1C and 1G, PP1 and reveromycin A effectively inhibited phosphorylation of Src, thereby preventing Src from being activated through the presence of 17-AAG. In contrast, alendronate was shown to increase Src phosphorylation to higher levels than 17-AAG. This may be the result of a negative feedback within the cell due to the disrupted signaling pathway. Figures 1 D-H revealed that all 3 inhibitors prevented Akt phosphorylation and activation. Because Akt lies downstream of Src, this showed that it is necessary for both Src and Akt to be activated in order for osteoclastogenesis to occur.
Figure 4
The in vivo effects of 17-AAG on prostate cancer cells in bone were investigated by inoculating the tibia of mice with prostate cancer cells expressing luciferase (PC-3M-luc). Mice were then divided into groups and injected with 17-AAG and/or one of the osteoclastogenesis inhibitors. After two and a half weeks, luciferase activity was detected and measured through use of a bioluminescent IVIS Imaging System.

Mice inoculated with only 17-AAG displayed the greatest luciferase activity and thus showed the most tumor growth. However, this 17-AAG induced tumor growth in bone was somewhat suppressed in mice treated with 17-AAG and either dasatinib, alendronate, or reveromycin A. Treatment with dasatinib, an Src inhibitor, after being injected with 17-AAG resulted in the lowest luciferase activity and can therefore be hypothesized to function as the most effective in reducing tumor growth in vivo.
Publications
Goldbeter A and Koshland DE Jr. An amplified sensitivity arising from covalent modification in biological systems. Proc Natl Acad Sci U S A. 1981 Nov;78(11):6840-4.
JACOB F and MONOD J. Genetic regulatory mechanisms in the synthesis of proteins. J Mol Biol. 1961 Jun;3:318-56.

leave a comment about a paper here
Useful links