User
:
TIAN Guangnan Richard
From OpenWetWare
Jump to navigation
Jump to search
I am a new member of OpenWetWare!
Contact Info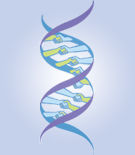 TIAN Guangnan Richard
HKUST
R616 UG Hall1 HKUST
Clear Water Bay Kowloon Hong Kong
Having been an iGemmer for 2 months, working randomly on sth random by random. Having pretty poor memory, I would like to create a cell like me.
Currently doing SRP in EPFL Lausanne Switzerland, having fun.
I will be back soon !
Education
Year 1 Biochemistry UG in HKUST
Research interests
1, DNA replicaiton initiation mechanism and cell cycle control 2, Asymmetrical cell division and spindle positioning 3, Molecular circuit, pattern formation, differentiation and development.
Useful links