User:Suji George
From OpenWetWare
I am a new member of OpenWetWare!
Contact Info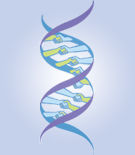 Suji George
University of Mumbai
Santacruz(E,Mumbai
Maharashtra, India .
Education
2008, PhD, University of Mumbai
2002, MS, University of Mumbai
2000, BS, university of Mumbai
Awards&Honours
First prize, young investigator writing competition by International Maillard Reaction Society, Cleveland (USA) for the essay entitled "Can non enzymatic glycation sites in proteins be predicted?" (2007)
Council of Scientific and Industrial Research fellow government of India, from 2004 - 2008.
Lady Tata Memorial Junior Research fellow (2003-2004)
Research Summary
Biological systems in seeking perfection evolved enzymes that catalyse chemical reactions in a coordinated and efficient manner to avoid deleterious side reactions. This sequel of regulated reactions leads to the formation of highly ordered structures like carbohydrate, protein, DNA and lipid that are essential components of cell structure. In spite of the unmatched perfection attained, certain deleterious side reactions do occur in biological systems. These chemical reactions chronically and cumulatively reduce the efficiency of the biological system leading to severe damage. These unintended reactions of biological systems are non enzymatic in nature and they can damage a large number of biomolecules. As a consequence, cells, organs or whole organisms lose their biochemical functions and/or structural architecture. Damage to biomacromolecules has been implicated in the pathogenesis of many diseases. My work for the Ph.D degree was in the broad area of free radical biochemistry, the mechanism by which free radicals and toxic metabolic compounds cause damage to biomacromolecules and the effect of dietary and nutritional factors on such reactions. Modification of albumin by physiologically relevant chemical agents (methylglyoxal, malondialdehyde and free radicals) result in the formation of a wide variety of chemical adducts on protein. The effect of such modification on the ligand binding characteristics, esterase activity, and antioxidant capacity of albumin was studied (Suji et al, The protein Journal, 2008). Albumin is the abundant protein in serum and plays a crucial role in the transport of drugs and physiological metabolites. Further it is endowed with esterase activity and is responsible for the hydrolysis prodrug ester and ester metabolites. The effects of modification on albumin were studied using techniques such as enzyme kinetics, isothermal titration calorimetery, fluorimetry, spectrophotometery and molecular modelling.
Malondialdehyde (MDA), one of the key end products of lipid oxidation is elevated in a variety of diseases. Albumin is an important in vivo target for MDA modification. Albumin has 17 disulphide bridges and a free thiol at Cys34, which provides significantly to the fraction free thiol in blood. Further the free thiol of Cys34 in albumin provides redox and antioxidant properties to albumin. Albumin exists in reduced and oxidised forms in serum. The reduced form has been shown to be lower in patients with hepatic disorders, diabetes, and renal diseases. Thus the objective of this study was to verify whether high concentration MDA in serum and consequent modification can alter the reactivity of cys34 and antioxidant property of albumin (Suji and Sivakami, Toxicology in vitro, 2008.
The reaction of physiologically relevant chemical agents such as methylglyoxal with lysine groups of protein result in the formation of free radicals. The free radicals formed during these reactions can damage DNA. Damage to DNA by the interaction of amino acids with methylglyoxal and exploring the mechanism of damage was another aspect of the study (Suji and Sivakami, Aminoacids, 2007).
Research interests
Interest 1
Interest 2
Interest 3
Publications
<biblio>
#1 Suji G, Khedkar SA, Singh SK, Kishore N, Coutinho EC, Bhor VM, Sivakami S . Binding of lipoic acid induces conformational change and appearance of a new binding site in methylglyoxal modified serum albumin. The protein Journal In press (2008) 

2 Suji G, Sivakami S. Malondialdehyde, a lipid-derived aldehyde alters the reactivity of Cys34 and the esterase activity of serum albumin. Toxicology in vitro 22(3) , 618-624 (2008)
3 Suji G, Sivakami S. DNA damage during the glycation of lysine by methylglyoxal: Assessment of vitamins in preventing damage Aminoacids 33 , 615-621 (2007)
4 Suji G, Sivakami S. DNA damage by free radical production by aminoguanidine. Ann. N.Y. Acad. Sci. 1067 , 191-199 (2006)
5 Suji G, Sivakami,S. Glucose, glycation and aging Biogerontology 5 , 365-373 (2004)
6 Suji G, Sivakami S Approaches to the treatment of diabetes mellitus: an overview. Cellular and molecular biology 49 , 635-639 (2003)
Useful links