User:Shun Yan Mimi Poon
From OpenWetWare
I am a new member of OpenWetWare!
Contact Info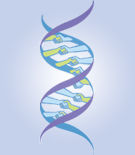 Name: Shun Yan (Mimi) Poon
Current role: Clinical Data Manager
Allergy & Clinical Immunology, National Heart & Lung Institute, Guy Scadding Building, Dovehouse Street, London, SW3 6LY, United Kingdom.
Education
2011-to date, MSc Clinical Research, University of Liverpool & Laureate Online Education, UK.
2005-2008, BSc(Hons) Biochemistry, Imperial College London, UK.
2003-2005, GCE A-levels, Woldingham School, Caterham, Surrey, UK.
1998-2003, HKCEE (GCSE equivalent), Maryknoll Convent School, Hong Kong.
Research interests
I have a genuine interest in clinical studies and have always enjoyed working in the field of clinical research. Confident, ambitious and hard working, I am reliable and able to work on my own initiative or as part of a team. I am self-motivated and am willing to undertake further training as required. I am now committed to an MSc course in Clinical Research to increase my knowledge in clinical trials, which I am finding it very rewarding.
Publications
J. Nicholson, A. Ratnayake, S.Y.M. Poon, A. Togias, S. Durham and M.H. Shamji. (2011)

'IgE-facilitated binding of cockroach allergen-IgE complexes to B cells: an assay to monitor efficacy during immunotherapy?' Abstract submitted to the American Academy of Allergy, Asthma and Immunology (AAAAI) annual meeting 2011, San Francisco, USA (Journal of Allergy and Clinical Immunology, Volume 127, Issue 2, Supplement 1, February 2011, Page AB225) link title

M.H. Shamji, A. Chaker, D. K. Cheung, S.Y.M. Poon, C. Schmidt-Weber, S. Durham

Frequency of grass pollen-specific IL-4, IL-10 and dual IL-4 and IL-10 positive cells in atopic and non-atopic individuals in and out of the pollen season

Abstract submitted to the American Academy of Allergy, Asthma and Immunology (AAAAI) annual meeting 2011, San Francisco, USA (Journal of Allergy and Clinical Immunology, Volume 127, Issue 2, Supplement 1, February 2011, Page AB128) link title
Useful links