User:Shridhar Jayanthi
From OpenWetWare
Contact Info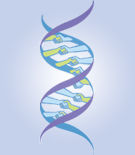 Shridhar Jayanthi
PhD Candidate in Electrical Engineering: Systems
University of Michigan
Visiting Student at the Massachusetts Institute of Technology
I work in the Del Vecchio Lab at MIT.
Education
2005, Computer Engineering, Instituto Tecnológico de Aeronáutica
Research interests
I'm currently working on in vivo studies of impedance-like behavior that occurs when we connect different synthetic biology devices.
Publications
Retroactivity Attenuation in Bio-molecular Systems Based on Timescale Separation, to be publishe, IEEE Transactions on Automatic Control link

This paper gives a formal topology for a system presenting the modularity property (insulation device).