User:Sarah Du
From OpenWetWare
I am a new member of OpenWetWare!
Contact Info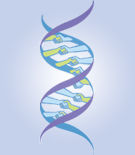 Sarah Du
Design and Manufacturing Institute
Stevens Institute of Technology
1 Castle Point on Hudson
HOBOKEN, NJ, US.
I work as a Graduate research assistant in the Design and Manufacturing Institute [1] at Stevens Institute of Technology.
Education
2005 - present, PhD, Mechanical Engineering, Stevens Institute of Technology
2002 - 2005, MS, Mechanical Engineering, Wuhan University
1998 - 2002, BS, Mechanical Engineering, Wuhan University
Research interests
Electrokinetics in Microfluidics, lab-on-a-chip
Energy and detonation:integration of nanothermites, EFI/EBW system modeling and design
Finite element analysis of mechanical, thermal and electric systems
Publications
E Du, Souran Manoochehri, Optimal Design of Microgrooved Channels with Electrokinetic Actuations for Lab-on-a-Chip Applications, IET Nanobiotechnology 4 (2), pp. 40-49, 2010.
E Du, Souran Manoochehri, Microfluidic Pumping Optimization in Microgrooved Channels with ac Electrothermal Actuations, Applied Physics Letters 96 (3), art. no. 034102, 2010.
E Du, Souran Manoochehri, Enhanced ac Electrothermal Fluidic Pumping in Microgrooved Channels, Journal of Applied Physics104, art. no. 064902, 2008.
E Du, Souran Manoochehri, Electrohydrodynamic-mediated Dielectrophoretic Separation and Transport Based on Asymmetric Electrode Pairs, Electrophoresis 29 (24), pp. 5017-5025, 2008.
Useful links