User:Samson Mani
From OpenWetWare
I am a new member of OpenWetWare!
Contact Info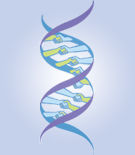 Samson Mani
Assistant Professor
Department of Molecular Oncology
Cancer Institute (WIA)
samsonn.m@gmail.com
Post-doctoral Research
I completed my post-doctoral research at the Epigenetics Group, International agency for research on cancer (IARC/WHO). My research was mainly focused to elucidate the role of non-coding RNAs in hepatocellular carcinoma.
Education
2009, PhD, Department Of Molecular Oncology
2002, M.Sc - Biotechnology, Loyola College, cehennai
2000, B.Sc - Microbiology, University of Madras
Research interests
Role of Non-coding RNA's in cancer
Publications
Samson M, Thomas Vaissière, Kasia Szymańska, Karen Balassiano, Elena Matos, Alexander Daudt, Sergio Koifman, Victor Wunsch Filho, Ana M. B. Menezes, Cyrille Cuenin, Paolo Boffetta, Pierre Hainaut, Paul Brennan, Zdenko Herceg. DNA methylation changes associated with risk factors in tumours of the upper aerodigestive tract from South America (in press).
Pushpinder K, Samson M, Marie-Pierre L, Marie-Pierre C, Jean-Yves S, Isabelle C, Pierre H, Zdenko H (2011). Epigenetic silencing of sFRP1 activates the canonical Wnt pathway and contributes to increased cell growth and proliferation in hepatocellular carcinoma (in press).
Samson M and Herceg Z. Book Chapter: DNA Methylation Changes in Cancer in "Epigenetics: A Reference Manual" of Horizon Scientific Press; 11:195-209.
Samson M and Herceg Z (2010). DNA Demethylating Agents and Epigenetic Therapy of Cancer. Adv Genet.;70:327-40.
Samson M, Shirley SS, Rama R, Sridevi V, Nirmala Nancy K, Rajkumar T (2011). XPD Lys751Gln increases the risk of breast cancer with no interaction with PAH adduct levels. Oncology Lett .2(1): 155-159.
Samson M, Swaminathan R, Rama R, Sridevi V, Nirmala Nancy K, Rajkumar T (2009). CYP17 (T-34C), CYP19 (Trp39Arg), and FGFR2 (C-906T) polymorphisms and the risk of Breast Cancer in South Indian Women Population. Asian Pac J Cancer Prev.10 (1):111-4.
Rajkumar T, Samson M, Rama R, Sridevi V, Mahji U, Swaminathan R, Nirmala Nancy K.(2008). TGFβ1 (Leu10Pro), p53 (Arg72Pro) can predict for increased risk for breast cancer in South Indian women and TGFβ1 (leu10pro) allele predicts response to concurrent neo-adjuvant chemo-radiotherapy. Breast Cancer Research and Treatment, 112(1):81-7.
Samson M, Swaminathan R, Rama R, Sridevi V, Nirmala Nancy K, Rajkumar T (2007). Role of GSTM1 (Null/Present), GSTP1 (Ile105Val) and P53 (Arg72Pro) Genetic Polymorphisms and the Risk of Breast Cancer - A Case Control Study from South India. Asian Pacific Journal of Cancer Prevention, Vol 8;253-257.
Useful links