User:Sameer A Hirji
From OpenWetWare
Jump to navigation
Jump to search
Contact Info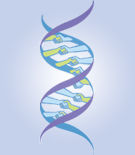 Sameer A Hirji
MIT
407 memorial drive, Cambridge, MA, 02139
Hometown: Dar-es-salaam, Tanzania
MIT Email: samhirji at mit dot edu
I work in Edelman Lab [[1]] at the Harvard-MIT Biomedical Center. I have been involved in my research for the last year and I hope that the techniques I have learned would enable me to do well in 20.109. I learned about OpenWetWare from from 20.109 MIT clas, and I've joined because required to join for 20.109 and share lab information.
Education
I am currently a Junior, class of 2011
Research interests
I am really interested in the field of clinical Cardiology. For this reason, most of my research has been tailored to apply engineering skills to clinical aspects of this growing medical field. I am certainly considering applying to Medical school and I hope to integrate both these experiences when I start working.
Publications
Care ( MOCA) for Remote Diagnosis and Screening, Health informatics in Developing countries, Vol 3, No.1, 2009

MOCA is a cell-phone based clinical information system to help diagnostic, screening, and therapeutic capabilities in remove poor-resource settings.
Registration/Questionnaire: 20.109 Fall 2009
Last Name
Hirji
First Name
Sameer Alkarim Shamshuddin
Preferred name
Sameer or Hirji
Course/Minor
Course 20 and Pre-med
Year of Graduation
2011
Telephone #
8579280753
Email
samhirji AT mit DOT edu
Have you taken or are you taking...
7.05/5.07 (Biochemistry)
Taken already 7.06 (Cell Biology)
Next semester 7.02 (General Biology Lab)
Taking 20.109 instead 5.310 (General Chemistry Lab)
Not taken yet
Do you have any experience culturing cells (mammalian, yeast or microbial)?
I have done extensive work with microbials and mammalian cells especially during high school when I worked under a supervision of a Malaria Specialist in Tanzania. I worked with E.coli and tissue cells taken from various rodents Do you have any experience in molecular biology (electrophoresis, PCR, etc)?
I have done PCR and Electrophoresis, western blot and immunostaining. I learned these techniques in my UROP this year, but I guess that the 20.109 lab would enable me to be better at them and I am excited to learn more techniques
Please briefly describe any previous laboratory experience
During my freshman year, I would at DiMerci Lab around at Partners building in Cambridge. I took his class at Harvard Med and I loved what he was working on. He was working on Micofluidic devices to diagnose HIV. During my sophomore year, I began working at Edelman Lab at the HST building and my research involved investigating how cadherins react to uniaxial and biaxial pulse flow of the blood in the heart. A practical example can be made especially when people are treated with cardiological stents when they have heart blocks. I am still working on this paper and hope to publish it at the end of this year.
Anything else you would like us to know?
I am excited to be in this class and I am very approachable and friendly. I would love to know more about you, so if you see me around and want to ask something or just chat, CAUTION! PLEASE DON'T HESITATE.
Useful links
I found this useful article on the internet and thought it was worth sharing with all of you. http://news.bbc.co.uk/2/hi/health/8290094.stm