User:Samantha Alvarez
From OpenWetWare
Jump to navigation
Jump to search
Registration/Questionnaire: 20.109 Fall 2012
Last Name
Alvarez
First Name
Samantha
Preferred name
Sam
Course/Minor
Course 20-Biological Engineering
Year of Graduation
2014
Telephone #
(956)457-4190
Email
sam27 AT mit DOT edu
Have you taken or are you taking...
20.320 (Cell Kinetics)
-Taking currently
7.05/5.07 (Biochemistry)
-Took last term
7.06 (Cell Biology)
-Taking next term
5.310 (General Chemistry Lab)
-Took a year ago
Do you have any experience culturing cells (mammalian, yeast or microbial)? I wish!
Do you have any experience in molecular biology (electrophoresis, PCR, etc)? Not yet. I hope to gain some experience through 20.109.
Please briefly describe any previous laboratory experience
I don't really have a lot of lab experience under my belt. Having taken 5.310 (Chemistry Lab), I have been exposed to some basic techniques and machines (like refractometry, mass spectroscopy, etc.) but nothing too extensive or in depth. I already feel comfortable in the lab environment but want to expand my knowledge base a lot more this semester.
Please briefly describe any previous technical communication experience you have
Written Communication
Oral Communication
In 5.310 and 20.310 I had a lot of practice with both written and oral communication. For 5.310 I had to present my research and findings orally and through written lab reports/technical writing. Also, in 20.310 we had both components where we presented a research project on a specific aspect and included a mock research article on the subject matter.
Anything else you would like us to know?
Team Pink Rules!
Contact Info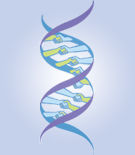 Samantha Alvarez
MIT
Maseeh Hall
I learned about OpenWetWare from Academic Course, and I've joined because My laboratory course 20.109 actively uses OpenWetWare..
Education
Research interests
Neurological Circuits
Drug Delivery Methods
Neurobiological Systems
Useful links