User:Ruqiang Liang
From OpenWetWare
Contact Info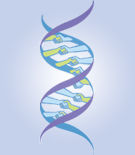 Ruqiang Liang
University of Louisville
580 South Preston Street
Room 109, Baxter II
Louisville, KY, 40202 USA
I work in University of Louisville as a research associate. I learned about OpenWetWare from Internet, and I've joined because I want to share with great scientists about the exciting biological science research of tomorrow.
Education
2006, PhD, Shanghai Institutes for Biological Sciences, China
1998, BS, Sichuan University, China
Interested in the following fields
RNA biology
Most of the human genome is actively transcribed, however the protein coding sequences only occupies 1 to 2 percent of the genome sequence. It's hard to say that the non-protein coding RNAs (ncRNAs) are just transcription noise or junk RNA. So what's the function of these ncRNAs? How it is controlled or regulated?
Chromatin biology
Systems Biology
Fluorescence Spectroscopy in Biological Research
Publications
Useful links