User:Ron Amundson
From OpenWetWare
I am a new member of OpenWetWare!
Contact Info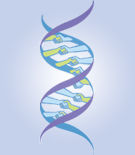 Ron Amundson
PO Box 6825
Rochester, MN, 55903 USA
I learned about OpenWetWare from diybio.org and I find biology fascinating, albeit I have had no formal education in the field, not even in high school. However, I do have 20+ years of product design experience, and many of my designs are used in the biotech world. Pretty much everything from thermal imaging to blood gas analyzers, to PET scanner subassemblies. My main focus for years was radiation thermometry, which then evolved into semiconductor process tools, but I still kept my hand in the medical arena.
That being said, I intend to listen a lot... Its interesting to see how people from different fields approach things.
Education
Not bio relevant, other than perhaps some short courses on biowarfare, and industry seminars.
Research interests
De-centralized science education
Laboratory automation
Open source hardware of all types
Publications
've got a couple patents, and some fairly obscure research from uni years ago, but solid state nmr, and automotive tech is not exactly relevant to biology LOL, thus I'll leave this blank. Having the PubMed ID plugin otoh is uber cool. I miss Washington DC, used to hang out at the NLM on weekends. Yep, I'm a geek,
Useful links