User:Richard A. Manfready
From OpenWetWare
Contact Info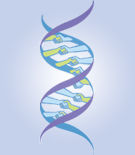 Richard A. Manfready [1]
Current: MIT, Cambridge, MA
Employment: Dept. E302, The MITRE Corporation, Eatontown, NJ
Home: Ocean, NJ
I learned about OpenWetWare from the MIT Biological Engineering Department, and I've joined to access BE laboratory course materials.
Publications
Sheng, M.J., K.I. Park, R.A. Manfready, and T. Mak (2008) Analysis of Explicit Congestion Notification on Transmission Control Protocol Performance Enhancing Proxy for Satellite Networks. MILCOM 2008. (U)
Manfready, R.A. et al. (2006) Working with Nature: Direct Solutions for Future Water Resource Sustainability. NJGSE GN Symp.
Manfready, R.A. and Y. Ivanyutin (2006) Throughput Concerns with Bluetooth/802.11 Coexistence. W302 MITRE. (U)
Manfready, R.A. and Y. Ivanyutin (2005) Performance Assessment of MESH Networks: Geolocation Infrastructure, Adhoc Routing, and LOS Performance Assessment of MESH-Enabled Architecture (MEA). WC3 MITRE Technical Report. (U)
Manfready, R.A. (2005) The Effects of Sulfate of Potash/Acetic Acid on Agricultural Protein Yield. Proc NJ Acad Sci.
Useful links