User:Pieter Stragier
From OpenWetWare
I am a new member of OpenWetWare!
Contact Info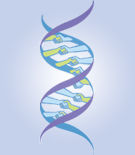 Pieter Stragier
LM-UGent
K.L. Ledeganckstraat 35
9000 Gent
Belgium.
I work in the Lab of Microbiology at Gent University.
Education
2009, PhD Medical Sciences, ITM/UA
2008, MS Molecular Biotechnology, UGent
2004, MS Medical and Pharmaceutical Research, VUB
2002, MS Biomedical Sciences, VUB
2000, BS Biomedical Sciences, VUB
Research interests
Molecular microbiology
Bio-informatics
Molecular biotechnology
Publications
<biblio>
Broutin V, Bañuls AL, Aubry A, Keck N, Choisy M, Bernardet JF, Michel C,
Raymond JC, Libert C, Barnaud A, Stragier P, Portaels F, Terru D, Belon C, Dereure O, Gutierrez C, Boschiroli ML, Van De Perre P, Cambau E, Godreuil S. Genetic diversity and population structure of Mycobacterium marinum: new insights into host and environmental specificities. J Clin Microbiol. 2012 Nov;50(11):3627-34. doi: 10.1128/JCM.01274-12. Epub 2012 Sep 5. PubMed PMID: 22952269; PubMed Central PMCID: PMC3486196.
McGann H, Stragier P, Portaels F, Gascoyne Binzi D, Collyns T, Lucas S, Mawer
D. Buruli ulcer in United Kingdom tourist returning from Latin America. Emerg Infect Dis. 2009 Nov;15(11):1827-9. doi: 10.3201/eid1511.090460. PubMed PMID: 19891876; PubMed Central PMCID: PMC2857232.
Suykerbuyk P, Wambacq J, Phanzu DM, Haruna H, Nakazawa Y, Ooms K, Kamango K,
Stragier P, Singa JN, Ekwanzala F, De Herdt E, De Maeyer P, Kestens L, Portaels F. Persistence of Mycobacterium ulcerans disease (Buruli Ulcer) in the historical focus of Kasongo Territory, the Democratic Republic of Congo. Am J Trop Med Hyg. 2009 Nov;81(5):888-94. doi: 10.4269/ajtmh.2009.09-0049. PubMed PMID: 19861627.
Durnez L, Stragier P, Roebben K, Ablordey A, Leirs H, Portaels F. A comparison
of DNA extraction procedures for the detection of Mycobacterium ulcerans, the causative agent of Buruli ulcer, in clinical and environmental specimens. J Microbiol Methods. 2009 Feb;76(2):152-8. doi: 10.1016/j.mimet.2008.10.002. Epub 2008 Oct 17. PubMed PMID: 18973778.
Stragier P, Hermans K, Stinear T, Portaels F. First report of a
mycolactone-producing Mycobacterium infection in fish agriculture in Belgium. FEMS Microbiol Lett. 2008 Sep;286(1):93-5. doi: 10.1111/j.1574-6968.2008.01264.x. PubMed PMID: 18631185.
Kibadi K, Stragier P, Muyembe-Tamfum JJ, Pedrosa J, Portaels F. [Follow-up of
the first case of Mycobacterium ulcerans infection documented by PCR, genotyping and culture in the Republic of Congo-Brazzaville]. Med Trop (Mars). 2008 Apr;68(2):137-43. French. PubMed PMID: 18630045.
Portaels F, Meyers WM, Ablordey A, Castro AG, Chemlal K, de Rijk P, Elsen P,
Fissette K, Fraga AG, Lee R, Mahrous E, Small PL, Stragier P, Torrado E, Van Aerde A, Silva MT, Pedrosa J. First cultivation and characterization of Mycobacterium ulcerans from the environment. PLoS Negl Trop Dis. 2008 Mar 26;2(3):e178. doi: 10.1371/journal.pntd.0000178. PubMed PMID: 18365032; PubMed Central PMCID: PMC2268003.
Stragier P, Ablordey A, Durnez L, Portaels F. VNTR analysis differentiates
Mycobacterium ulcerans and IS2404 positive mycobacteria. Syst Appl Microbiol. 2007 Nov;30(7):525-30. Epub 2007 Jul 16. PubMed PMID: 17629651.
Suykerbuyk P, Vleminckx K, Pasmans F, Stragier P, Ablordey A, Tran HT, Hermans
K, Fleetwood M, Meyers WM, Portaels F. Mycobacterium liflandii infection in European colony of Silurana tropicalis. Emerg Infect Dis. 2007 May;13(5):743-6. PubMed PMID: 17553255; PubMed Central PMCID: PMC2738465.
Ablordey A, Fonteyne PA, Stragier P, Vandamme P, Portaels F. Identification
of a new variable number tandem repeat locus in Mycobacterium ulcerans for potential strain discrimination among African isolates. Clin Microbiol Infect. 2007 Jul;13(7):734-6. Epub 2007 Apr 2. PubMed PMID: 17403131.
Torrado E, Fraga AG, Castro AG, Stragier P, Meyers WM, Portaels F, Silva MT,
Pedrosa J. Evidence for an intramacrophage growth phase of Mycobacterium ulcerans. Infect Immun. 2007 Feb;75(2):977-87. Epub 2006 Dec 4. PubMed PMID: 17145944; PubMed Central PMCID: PMC1828495.
Stragier P, Ablordey A, Bayonne LM, Lugor YL, Sindani IS, Suykerbuyk P,
Wabinga H, Meyers WM, Portaels F. Heterogeneity among Mycobacterium ulcerans isolates from Africa. Emerg Infect Dis. 2006 May;12(5):844-7. PubMed PMID: 16704851; PubMed Central PMCID: PMC3374444.
Ablordey A, Hilty M, Stragier P, Swings J, Portaels F. Comparative nucleotide
sequence analysis of polymorphic variable-number tandem-repeat Loci in Mycobacterium ulcerans. J Clin Microbiol. 2005 Oct;43(10):5281-4. PubMed PMID: 16207997; PubMed Central PMCID: PMC1248468.
Stragier P, Ablordey A, Meyers WM, Portaels F. Genotyping Mycobacterium
ulcerans and Mycobacterium marinum by using mycobacterial interspersed repetitive units. J Bacteriol. 2005 Mar;187(5):1639-47. PubMed PMID: 15716434; PubMed Central PMCID: PMC1064023.

// leave a comment about a paper here
Useful links