User:Phil Daschner
From OpenWetWare
I am a new member of OpenWetWare!
Contact Info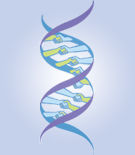 Phil Daschner
NIH
Address 1
Address 2
City, State, Country etc.
I work in the Division of Cancer Biology at the National Cancer Institute. I am a program director at NCI who funds basic science projects. I am interested in learning about cutting edge techniques and new technologies used in biomedical research.
Education
1989 MS, ASU Microbiolgy
1983 BS, ASU Biology
Research interests
Microbial Carcinogenesis/ Dynamic interactions between the microbiome host epithelial and immune cells
Cellular Defense Mechanisms/ Modulation of cellular pathways for chemoprevention by natural products such as dietary phytochemicals.
Natural Products Chemistry/ Oncologic Drug Discovery
Publications
<biblio>
Yeh, G.C., Daschner P., Lopaczynaka J., MacDonald, C.J., and Ciolino, H.P.
Modulation of Glucose-6-phosphate dehydrogenase activity and expression is associated with aryl hydrocarbon resistance in vitro. JBC, 276:34708-34713, 2001.
Ratnasinghe D., Daschner, P., Anver, M.R., Kasprzak, B.H., Taylor, P.R., Yeh, G.C, and Tangrea, J.A. Cyclooxygenase-2, P-glycoprotein-170 and drug resistance: Is chemoprevention against MDR possible? Anticancer Res. 21:2141-2147, 2001.
Daschner, P., Ciolino, H.P., Plouzek, C.A., and Yeh, G.C., Increased AP-1 activity in drug resistant human breast cancer MCF-7 cells. Breast Cancer Res Treat, 53:229-240. 1999.
Ciolino, H.P., Daschner, P., and Yeh, G.C., Dietary flavanols quercetin and kaempferol are ligands of the aryl hydrocarbon receptor that affect CYP1A1 transcription differentially. Biochem J. 340:715-722, 1999.
Ciolino, H.P., Daschner, P., and Yeh, G.C., Resveratrol inhibits transcription of CYP1Al in vitro by preventing activation of the aryl hydrocarbon receptor. Cancer Res, 58: 5707-5712, 1998.
Ciolino, H.P., Daschner, P., Wang, T.T.Y., and Yeh, G.C., The effect of curcumin on the aryl hydrocarbon receptor and cytochrome P4501A1 in MCF-7 human breast carcinoma cells. Biochem Pharm. 56:197-206. 1998.