User:Paul Muir
From OpenWetWare
I am a new member of OpenWetWare!
Contact Info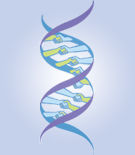 Registration/Questionnaire: 20.109 Fall 2011
Last Name
Muir
First Name
Paul
Preferred name
Paul
Course/Minor
Course 20
Year of Graduation
2013
Telephone #
6179434290
Email
paulmuir AT mit DOT edu
Have you taken or are you taking...
20.320 (Cell Kinetics)
7.05/5.07 (Biochemistry)

Do you have any experience culturing cells (mammalian, yeast or microbial)?
Yes
Do you have any experience in molecular biology (electrophoresis, PCR, etc)?
Yes
Please briefly describe any previous laboratory experience
I work as a UROP in the Weiss Lab on stem cell differentiation into pancreas and liver cells.
Anything else you would like us to know?
Notebook