User:Omar Abudayyeh
From OpenWetWare
Jump to navigation
Jump to search
I am a new member of OpenWetWare!
Research Proposal
Check out our 20.109 research project proposal.
Registration/Questionnaire: 20.109 Fall 2009
Last Name
Abudayyeh
First Name
Omar
Preferred name
Omar
Course/Minor
2A - concentration in biomed. eng.
Year of Graduation
2012
Telephone #
(269) 806-8056
Email
omarabu AT mit DOT edu
Have you taken or are you taking...
7.05/5.07 (Biochemistry) No
7.06 (Cell Biology) No
7.02 (General Biology Lab) No
5.310 (General Chemistry Lab) No

Do you have any experience culturing cells (mammalian, yeast or microbial)?
Some experience from a lab class (7.391) I took during IAP.
Do you have any experience in molecular biology (electrophoresis, PCR, etc)?
Yes.
Please briefly describe any previous laboratory experience
I have worked in a neurobiology lab on a project involving leeches, in chemistry labs where I have learned a lot of of analytical chemistry techniques (mass spec, NMR, HPLC, etc), and the Bioinstrumentation lab at MIT, which involves chemistry/MechE work. I've been exposed to electron microscopy (TEM/SEM), PCR, electrophoresis, SDS-PAGE, and ultracentrifugation among other biology lab techniques and have worked with macrophage cultures.
===Anything else you would like us to know?=== I'm excited to get started!
Contact Info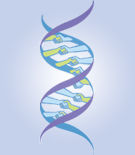 Omar Abudayyeh
MIT
Cambridge, MA.
I work in the Bioinstrumentation Lab at MIT. I learned about OpenWetWare from 20.109, and I've joined because of that class.
Education
Research interests
Biomaterials Biomedical applications of nanotech (e.g. nanoparticle vaccines for cancer) Tissue engineering
Publications
Useful links