User:Nripen S. Sharma
From OpenWetWare
I am a new member of OpenWetWare!
Contact Info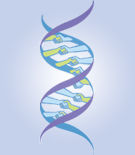 Dr. Nripen S. Sharma
Rutgers University
Biomedical Engineering
599 Taylor Road, 328C
Piscataway, NJ, 08854
Education
2008, Post-doc, Surgery, Massachusetts General Hospital/Shriner Burns Hospital for Children/Harvard University
2007, PhD, Chemical and Biochemical Engineering, Rutgers, The State University of New Jersey
2001, BS, Chemical Engineering, Institute of Chemical Technology (formerly known as University Institute of Chemical Technology)
Research interests
Stem Cell Bioengineering
Metabolic Engineering
Biomaterials and Tissue Engineering
Publications
<biblio>http://openwetware.org/index.php?title=User:Nripen_S._Sharma&action=edit&section=4
Paper1 pmid=21077107
In situ metabolic flux analysis to quantify the liver metabolic response to experimental burn injury.
Paper2 pmid=20832525
Diluted blood reperfusion as a model for transplantation of ischemic rat livers: alanine aminotransferase is a direct indicator of viability.
Paper3 pmid=20717889
Impact of co-culture on pancreatic differentiation of embryonic stem cells.
Paper4 pmid=20528731
Retinal pigment epithelium differentiation of stem cells: current status and challenges.
Paper5 pmid=20233948
Adipocyte-derived basement membrane extract with biological activity: applications in hepatocyte functional augmentation in vitro.
Paper6 pmid=20092431
What came first: fully functional or metabolically mature liver?
Paper7 pmid=19196121
Enrichment of hepatocyte-like cells with upregulated metabolic and differentiated function derived from embryonic stem cells using S-NitrosoAcetylPenicillamine.
Paper8 pmid=19194923
Augmentation of EB-directed hepatocyte-specific function via collagen sandwich and SNAP.
Paper9 pmid=19155970
Recovery of warm ischemic rat liver grafts by normothermic extracorporeal perfusion.
Paper10 pmid=18266108
Functional modulation of ES-derived hepatocyte lineage cells via substrate compliance alteration.
Paper11 pmid=17390383
Control of hepatic differentiation via cellular aggregation in an alginate microenvironment.
Paper12 pmid=16604521
Sodium butyrate-treated embryonic stem cells yield hepatocyte-like cells expressing a glycolytic phenotype.
Paper13 pmid=16180239
Novel quantitative tools for engineering analysis of hepatocyte cultures in bioartificial liver systems.
Useful links