User:Nozomu Takahashi
From OpenWetWare
I am a new member of OpenWetWare!
Contact Info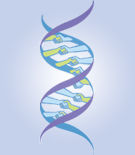 Nozomu Takahashi
University of California, Davis
One Shields Avenue
Davis, CA, 95616.
ntakahashi(atmark)ucdavis.edu
I joined the Harmer Lab at UC Davis as an undergraduate research internship student in 2007, and I am currently working here as a Jr. Specialist.
Education
   * 2009, B.S. in Biochemistry and Molecular Biology with Highest Honors;
            Minor Degree in Environmental Toxicology, at University of California, Davis, CA
   * 2006, A.A. in Liberal Arts, at Diablo Valley College, CA

Research interests
I am interested in the mechanisms of complex gene interactions in general. And the circadian clock system is one of the most attractive fields to me. I am currently studying a family of circadian clock related genes called REVEILLEs (RVEs), which are homologs of central clock component genes known as LATE ELONGATED HYPOCOTYL (LHY) and CIRCADIAN CLOCK ASSOCIATED 1 (CCA1).
Useful links