User:Noreen L. Lyell
From OpenWetWare
Jump to navigation
Jump to search
Contact Information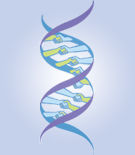 Noreen L. Lyell
Instructor, Fundamentals of Biological Engineering (20.109)
Department of Biological Engineering
Massachusetts Institute of Technology
nllyell@mit.edu / 16-429B
Education
2011, PhD, University of Georgia
2004, BS, University of Arizona
Teaching Experience
Prior to joining the 20.109 team, I taught as a part time faculty member at Boston College (BC) with the Department of Biology. In this role I designed and taught a molecular biology laboratory course and a biochemistry laboratory course. The goal of these courses was to expose undergraduate students to how science is done in an actual laboratory setting by guiding them through novel research projects. This approach to education reinvigorated me as an educator. Ultimately, this experience led me to pursue a career in teaching upon the completion of my postdoctoral research project.
In addition to my work at BC, I served as a teaching assistant for both lecture and laboratory courses while a graduate student. I further developed my skills in teaching when I was asked to be the instructor of record for a course designed to prepare graduate students for teaching undergraduate microbiology laboratory sections. In my final semester as a graduate student, I was the instructor of record for the introductory microbiology course.
All of these experiences have contributed to my passion for teaching and I am very excited to continue my journey as an educator at MIT.
Thoughts on Teaching
Throughout my life I have been a teacher for family members, students, peers, and professionals in a diverse array of situations. My insight from these experiences has molded my teaching philosophy into a single goal; provide students with the tools necessary for carving out their own personal success. I strive to reach my goal with each and every student through the following objectives:
Give students ownership of their work
Promote an open learning environment
Empower students to be self-educators