User:Mike Holdsworth
From OpenWetWare
I am a new member of OpenWetWare!
Contact Info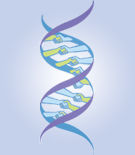 Mike Holdsworth
University of Nottingham
UK
Education
Leicester University, Great Britain B.Sc. (Hons) Biological Sciences (2i) 1984 Nottingham University, Great Britain Ph.D. 1987
Research interests
Current research Research programmes focus on the genetic control of germination and seedling establishment, and genomic and post-genomic approaches to understand and manipulate plant development. Emphasis is placed on the transfer of molecular genetic information from studies in model species, to address important agricultural problems. Current projects include the analysis of the genetics of the embryo-seedling transition in Arabidopsis thaliana, system biology approaches to understand early root growth, functional genomics approaches in Arabidopsis and wheat to define new genes of agricultural importance, molecular genetic and physiological analysis of seed development in wheat, including the agriculturally important disorder pre-harvest sprouting, and analysis of the genetics of germination in barley.
Some recent publications
<biblio>
Paper1 pmid=18160329
Paper2 pmid=18028281
Paper3 pmid=17468211
Paper4 pmid=17322332
Useful links