User:Michael Hwang
From OpenWetWare
I am a new member of OpenWetWare!
Contact Info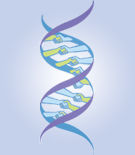 Michael Hwang
Massachusetts Institute of Technology
Major: Course 20
Minor: Course 15
Residence: Baker House, MIT
Research Summary: I worked in the lab of Prof. Richard Hynes my freshman year, and in the lab of Prof. Robert Weinberg my sophomore year. This past summer, I worked at Genentech under David Dornan and Jeff Settleman, and for two summers in high school I worked at the Fred Hutchinson Cancer Research Center in the lab of Beatrice Knudsen.
Education
2013, BS, Massachusetts Institute of Technology
Research interests
Novel regulators of epithelial-mesenchymal transition (EMT) in the context of cancer metastasis and cancer stem cells
Modeling drug resistance and sensitivity, specifically EGFR inhibitors in cancer
Publications
Putzke AP., Ventura AP., Bailey AM., Akture C., Opoku-Ansah J., Celiktas M., Hwang MS., Darling DS., Coleman IM., Nelson PS., Nguyen HM., Corey E., Tewari M., Morrissey C., Vesella RL., Knudsen BS., Metastatic Progression of Prostate Cancer And E-Cadherin: Regulation by Zeb1 and Src Family Kinases. American Journal of Pathology. 2011 Jul; 179(1):400-10. Epub 2011 May 4.
Useful links