User:Michael Batista
From OpenWetWare
Jump to navigation
Jump to search
Contact Info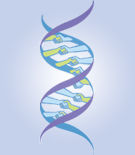 Michael Batista
Masssachusetts Institute of Technology
Boston, MA
I work in the Grodzinsky/Ortiz Lab at MIT University. I learned about OpenWetWare from 20.109.
Education
Material Science Engineering, BS, MIT, 2012
Biological Engineering, BS, MIT, 2012
Registration/Questionnaire: 20.109 Fall 2010
Last Name
Batista
First Name
Michael
Preferred name
Mike
Course/Minor
Major: 3 & 20, Minor: 24 & 7
Year of Graduation
2012
Telephone #
321-987-6522
Email
batista AT mit DOT edu
Have you taken or are you taking...
20.320 (Cell Kinetics) Currently
7.05/5.07 (Biochemistry) No
7.06 (Cell Biology) Currently
7.02 (General Biology Lab) No
5.310 (General Chemistry Lab) No

Do you have any experience culturing cells (mammalian, yeast or microbial)? No
Do you have any experience in molecular biology (electrophoresis, PCR, etc)? Yes
Please briefly describe any previous laboratory experience
I have held two UROPs, one as a freshmen in the RLE QNN lab's Berggren group working on development of a low-noise, high-precision current source. I currently hold a UROP in the CBE with the Grodzinsky/Ortiz groups exploring the nanomechanics of murine cartilage in response to gene knockouts. I have also held a position with the National Resource for Imaging Mass Spectroscopy for the past year developing a negative-source mass spectroscopy device.
Anything else you would like us to know?
Not right now!
Useful links