User:Md. Bazlur Rahman Mollah
From OpenWetWare
Contact Info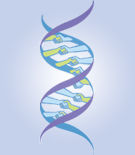 Md. Bazlur Rahman Mollah
Laboratory of Animal Genetics
Division of Applied Genetics and Physiology, Department of Applied Molecular Bioscience
Graduate School of Bioagricultural Sciences, Nagoya University, Japan
Education
2011, PhD, Nagoya University, Japan
2008, MS (Major in Applied Molecular Bioscience), Nagoya University, Japan
2003, MS, Department of Poultry Science, Bangladesh Agricultural University, Mymensingh, Bangladesh
2002, BSc.A.H., Bangladesh Agricultural University, Mymensingh, Bangladesh
Research interests
Genetics of complex traits such as body weight, growth and obesity
Transcriptional network of metabolic pathway
Evolution of quantitative trait
QTL analysis
Publications
Mollah MBR and Ishikawa A.Intersubspecific subcongenic mouse strain analysis revealed closely linked QTLs with opposite effects on body weight. Mamm Genoome 2011, in press
Mollah MBR and Ishikawa A. A wild derived quantitative trait locus on mouse chromosome 2 prevents obesity. BMC Genetics 2010, 11:84.
Ishikawa A, Kim EH, Bolor H, Mollah MBR, Namikawa T. A growth QTL (Pbwg1) region of mouse chromosome 2 contains closely linked loci affecting growth and body composition.Mamm Genome 2007, 18(4):229-39.
Mollah MBR, Hasan MA, Salam MA, Ali MA.Digital image analysis to estimate the live weight of broiler. COMPAG 2010, 72(1):48-53.
Mollah MBR, Islam FB, Islam MS, Ali MA, Alam MS. Analysis of genetic diversity in Bangladeshi chicken using RAPD markers. Biotechnology 2009, 8(4):462-467.
Mollah MBR, Alam MS, Islam FB, Ali MA. Effectiveness of RAPD in generating polymorphism in different chicken populations. Biotechnology 2005, 4(1):73-75.
Rahman MM, Mollah MBR, Islam FB, Howlider MAR. Effect of enzyme supplementation to parboiled rice polish based diet on broiler performance. Livestock Research for Rural Development 2005, 17(4). http://www.lrrd.org/lrrd17/4/rahm17038.htm
Kabir MG, Ali MA, Mollah MBR. Evaluation of meat and bone meal in broiler diet formulated on the basis of total versus digestible amino acid. J. Bangladesh Soc. Agril. Sci. Technol 2004, 1:47-50.
// leave a comment about a paper here
Useful links