User:Mary Ross
From OpenWetWare
Contact Info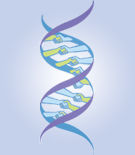 Mary Ross
Agrivida, Inc.
Medford, MA
I work at Agrivida, an agricultural biotechnology startup developing energy crops. I learned about OpenWetWare by googling E. coli genotypes and I've joined because I was inspired to update a couple strains. I like having one place to look for common recipes, protocols.
Education and Experience
2004, SB, Massachusetts Institute of Technology
2004-2006, Research Assisant II, Cell Biology Dept, Harvard Medical School
2006-current, Molecular Biologist, Agrivida, Inc.
Useful links