User:Mark Ahearne
From OpenWetWare
I am a new member of OpenWetWare!
Contact Info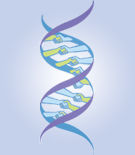 Mark Ahearne
Trinity Centre for Bioengineering
Trinity Biomedical Sciences Institute
152-160 Pearse Street
Trinity College Dublin
Dublin, Ireland
Education
2007, PhD in Biomedical Engineering, Keele University
2003, MSc in Cell and Tissue Engineering, Keele University
2001, BEng in Mechanical Engineering, University of Limerick
Research interests
Corneal tissue engineering
Stem cell technology
Biomechanics
Publications
<biblio>
Paper1 Ahearne M. Introduction to cell-hydrogel mechanosensing. Interface Focus 2014 (In press).
Paper2 Ahearne M, Liu Y, Kelly DJ. Combining freshly isolated chondroprogenitor cells from the infrapatellar fat pad with a growth factor delivery hydrogel as a putative single stage therapy for articular cartilage repair. Tissue Eng A 2013 (In press; DOI:10.1089/ten.TEA.2013.0267).
Paper3 Lynch AP, Ahearne M. Strategies for developing decellularized corneal scaffolds. Exp Eye Res 2013; 108: 42-47.
Paper4 Ahearne M, Kelly DJ. A comparison of fibrin, agarose and gellan gum hydrogels as carriers of stem cells and growth factor delivery microspheres for cartilage regeneration. Biomed Mater 2013; 8(035004): 1-10.
Paper5 Wilson SL, Wimpenny I, Ahearne M, Rauz S, El Haj AJ, Yang Y. Chemical and topographical effects on cell differentiation and matrix elasticity in a corneal stromal layer model. Adv Funct Mater 2012; 22(17): 3641-3649.
Paper6 Vinardel T, Rolfe RA, Buckley CT, Meyer EG, Ahearne M, Murphy P, Kelly DJ. Hydrostatic pressure acts to stabilise a chondrogenic phenotype in porcine joint tissue derived stem cells. Euro Cells Mater J 2012; 23: 121-134.
Paper7 Ahearne M, Buckley CT, Kelly DJ. Chondrogenesis of infrapatellar fat-pad MSCs using TGF-ß1 loaded gelatin microspheres in fibrin hydrogels. Biotechnol Appl Biochem 2011; 58(5): 345-352.
Paper8 Yang Y, Wimpenny I, Ahearne M. Portable nanofiber meshes dictate cell orientation throughout three-dimensional hydrogels. Nanomedicine NBM 2011; 7(2): 131-136.
Paper9 Then KY, Yang Y, Ahearne M, El Haj AJ. Effect of microtopographical cues on human keratocyte orientation and gene expression. Cur Eye Res 2011; 36(2): 88-93.
Paper10 Ahearne M, Liu KK, El Haj A, Then KY, Rauz S, Yang Y. Online monitoring of the mechanical behaviour of collagen hydrogels: Influence of corneal fibroblasts on elastic modulus. Tissue Eng C 2010; 16(2): 319-327.
Paper11 Ahearne M, Wilson SL, Liu KK, El Haj AJ, Rauz S, Yang Y. Influence of cell and collagen concentration on the cell-matrix mechanical relationship in a corneal stroma wound healing model. Exp Eye Res 2010; 91(5): 584-591.
Paper12 Li C, Ahearne M, Liu KK. Micromechanical characterizations of hydrogel based contact lens. Inter J Mod Phys B 2010; 24(1): 117-127.
Paper13 Ahearne M, Siamantouras E, Yang Y, Liu KK. Mechanical characterization of biomimetic membranes by micro-shaft-poking. J R Soc Interface 2009; 6(34): 471-478.
Paper14 Ahearne M, Yang Y, Then KY, Liu KK. Non-destructive mechanical characterization of UVA/riboflavin crosslinked collagen hydrogels. Br J Ophthalmol 2008; 92(2): 268-271.
Paper15 Ahearne M, Bagnaninchi PO, El Haj AJ, Yang Y. Online monitoring of collagen alignment in tissue engineered tendon by PSOCT. J Tissue Eng Regen Med 2008; 2(8): 521-524.
Paper16 Yang Y, Bagnaninchi P, Ahearne M, Wang R, Liu KK. A novel OCT-based micro-indentation technique for mechanical characterization of hydrogels. J R Soc Interface 2007; 4(17): 1169-1173.
Paper17 Ahearne M, Yang Y, Then KY, Liu KK. An indentation technique to characterize the mechanical and viscoelastic properties of human and porcine corneas. Ann Biomed Eng 2007; 35(9): 1608-1616.
Paper18 Ahearne M, Yang Y, El Haj AJ, Then KY, Liu KK. Characterizing the viscoelastic properties of thin hydrogel-based constructs for tissue engineering applications. J R Soc Interface 2005; 2(5): 455-463.