User:Mariana Duran
From OpenWetWare
Contact Info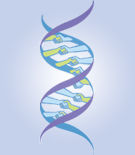 Mariana Duran
Massachusetts Institute of Technology
Registration/Questionnaire: 20.109 Fall 2011
Last Name
Duran
First Name
Mariana
Course/Minor
20 (Biological Engineering)
Year of Graduation
2013
Email
mduran AT mit DOT edu
Have you taken or are you taking...
20.320 (Cell Kinetics)
7.05/5.07 (Biochemistry)
7.06 (Cell Biology)
7.02 (General Biology Lab)
5.310 (General Chemistry Lab)
Do you have any experience culturing cells (mammalian, yeast or microbial)?
Yes, with mammalian cells
Do you have any experience in molecular biology (electrophoresis, PCR, etc)?
Please briefly describe any previous laboratory experience
Last summer I worked in the Langer Lab on a project involving siRNA drug delivery systems.
Anything else you would like us to know?
I love to dance!
Useful links