User
:
Marcus Parrish
From OpenWetWare
Jump to navigation
Jump to search
Contact Info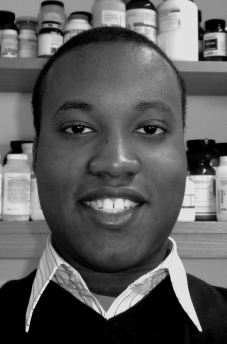 Graduate Student
Department of Biological Engineering
Massachusetts Institute of Technology
Office: 16-755
Email: mparrish AT mit DOT edu
Phone: 617-253-6751
Education and Background
Hi! I'm a graduate student in the Course 20 originally from the great state of Maryland. Prior to coming to MIT, I was shaped by two places: my ten year education at the Landon School in Bethesda, MD and my BS in Biomedical Engineering from Yale University. At Yale my interests fluctuated between studying the foreign body response to designing and implementing lights for theater to playing in the marching band. However, my thoughts would always come back to research in the end.

I've performed research in a variety of fields from mushrooms biotechnology to protein engineering to genetics. Currently, I'm in Professor Engelward's lab studying the DNA damaging effects of infection by influenza and Streptococcus pneumoniae. It's a fascinating topic and feel free to ask me more about it!
Research interests
Influenza Infection
DNA Damage
Cancer
Useful links