User
:
Marcela Ewert
From OpenWetWare
Jump to navigation
Jump to search
Contact Info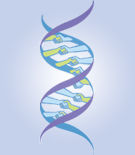 Marcela Ewert
University of Washington
School of Oceanography, Seattle, WA, USA.
I did my PhD at the Deming lab at the University of Washington. I've joined OpenWetWare because I think it's useful to have a centralized open-source place to share details of protocols that never get to be published, yet may be essential to successfully develop a project, saving people's time and resources.
Education
2013 (expected), PhD Biological Oceanography and Astrobiology, University of Washington
2009, MS Biological Oceanography, University of Washington
2006, MS Astronomy, Universidad Nacional de Colombia
2003, BS Biology, Universidad Nacional de Colombia
Research interests
Microbiology
Astrobiology
Publications
Ewert, M., & Deming, J. W. (2011). Selective retention in saline ice of extracellular polysaccharides produced by the cold-adapted marine bacterium Colwellia psychrerythraea strain 34H. Annals of Glaciology, 52(57), 111-117.

Ewert, M., Carpenter, S. D., Colangelo‐Lillis, J., & Deming, J. W. (2013). Bacterial and extracellular polysaccharide content of brine‐wetted snow over Arctic winter first‐year sea ice. J. Geophys. Res., 118:726–735 doi:10.1002/jgrc.20055

leave a comment about a paper here
Useful links