User:Lee De-Wit
From OpenWetWare
I am a new member of OpenWetWare!
Info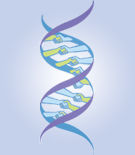 For my website go to lee de-Wit, I work on the Gestalt Revision Project. One of my main projects in this lab involves a collaboration to develop an online screening tool for 'mid-level' vision, you can find it here.
I have a big interest in improving the way in which science is done, which for me means making science more open, and in particular making the field of vision science a more open science.
I also have an interest in thinking about many of the ways in which we organize society, and how this can be done more optimally, you can go here for some reflections on this.
Useful links