User:Justin Pahara
From OpenWetWare
I am a new member of OpenWetWare!
Contact Info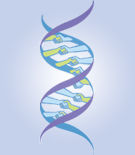 Justin Pahara
University of Cambridge
Cambridge, UK
Presently, I am in E.A.H. Hall's Analytical Biotechnology Laboratory working on biosensors/renewable energy technology. In 2007 and 2008 I was involved in the international genetically engineered machines competition (iGEM) through the University of Alberta.
Education
present, PhD, University of Cambridge, UK
2008, MSc, University of Alberta, Canada
2006, BSc, University of Alberta, Canada
Research interests
I am very interested in using biology to increase the productivity and efficiency as well as attenuate the spoiling effects of anthropogenic processes. There are several ways to do this, some of which include the use of whole organisms such as plants, fungi and bacteria, or bits and pieces extracted from organisms. I believe all organisms are simply a container of complex biochemical processes, and these processes should be used for other suitable purposes. These include industrial processing of chemicals and bio-production of chemicals.
Company
www.yourbug.co.uk